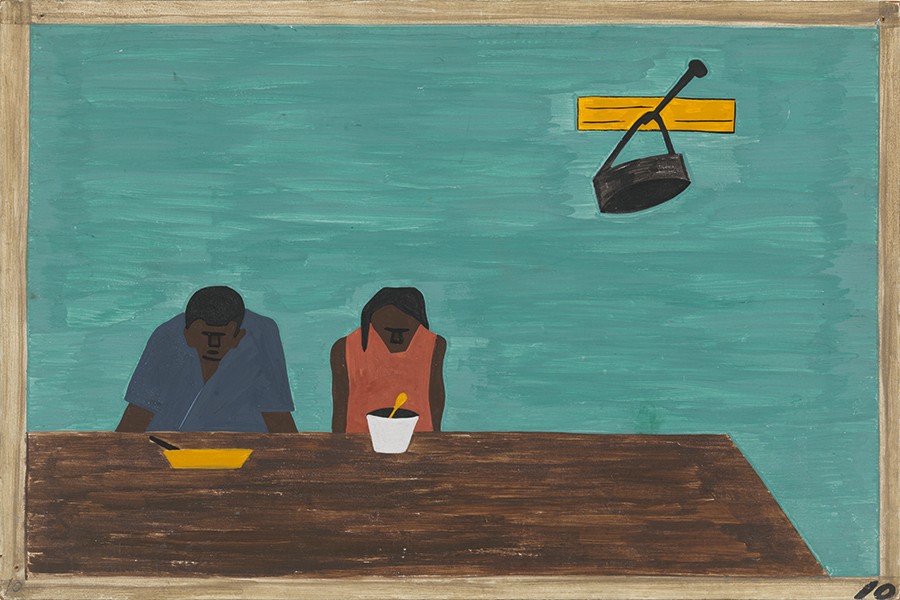 Curatorial Comparison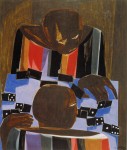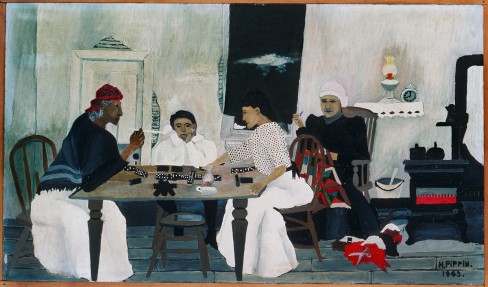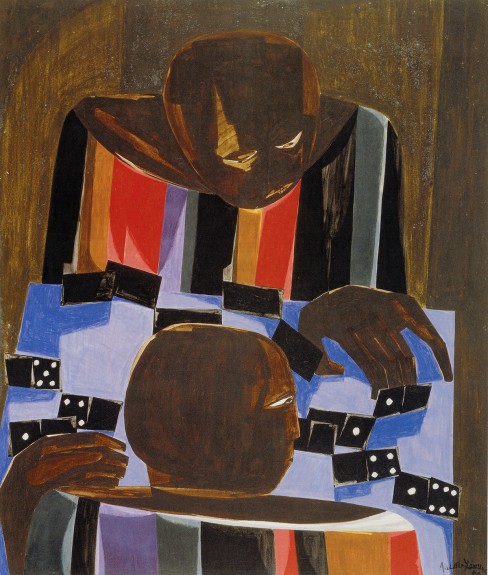 In the 1941–42 exhibition American Negro Art at Edith Halpert's Downtown Gallery, Lawrence's Migration Series was shown alongside the work of many other 20th century African American artists, including three works by the more established painter Horace Pippin (1888–1946), who was then represented by Robert Carlen Gallery in Philadelphia. "It's Pippin … who steals the show," critic Robert M. Coates enthused in The New Yorker. [1] Although it was Pippin's work that Duncan Phillips was eager to see in the exhibition, Phillips quickly became taken with Lawrence's Migration Series, leading to its purchase in March 1942, followed the next year by his purchase of Pippin's Domino Players (1943).
Lawrence wished he had had the chance to meet Pippin before his death in 1946 and spoke of his great esteem for the artist's unique style. Domino Players is emblematic of the "beautiful composition, beautiful design, and richness of color" Lawrence so admired in Pippin's work [2]; not surprisingly, these same qualities are seen in The Migration Series. A decade later, Lawrence experimented with his own variation of the theme in his Dominoes (1958).
[1] Robert M. Coates, "The Art Galleries," The New Yorker, December 27, 1941, page ?.
[2]Transcript, Jacob Lawrence interview by Avis Berman, July 20–August 4, 1982, Archives of American Art, Smithsonian Institution, Washington, DC, 68.