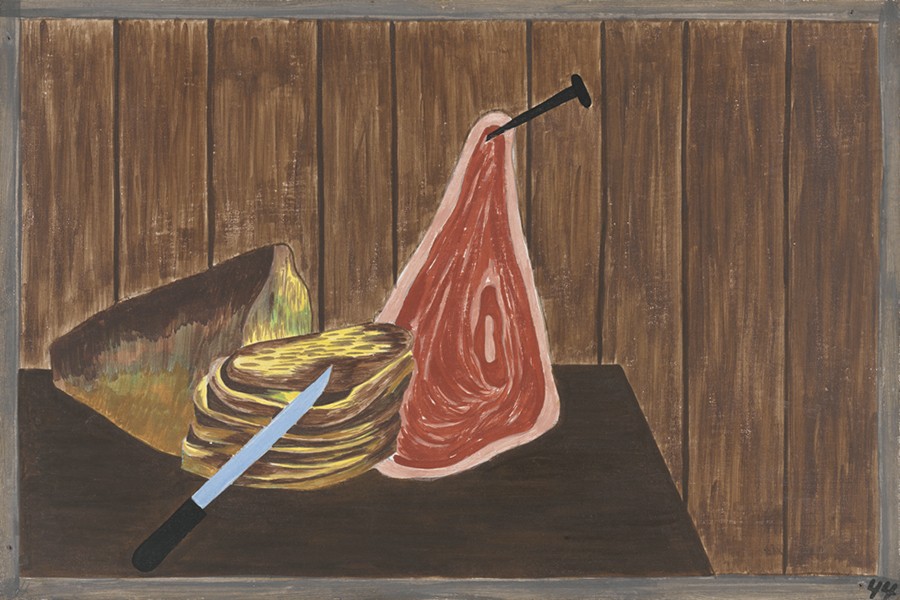 44

But living conditions were better in the North.
Panel 44 highlights the food culture of African American migrants to the North. It features a piece of ham hanging from a nail on the wall and a loaf of bread, two staples of Southern cuisine. Pork, such as the dry-cured ham Lawrence depicts, was not just the centerpiece of a meal but also extremely important for the seasoning and preparation of traditional Southern cuisine. Salt pork was used in the braising of collard greens, fat was rendered for lard for frying and baking, skin was fried for cracklings, and ham hocks (the lower part of the pig's hind leg) were the base of many bean dishes and stews. [1] All parts of the animal were used, from nose to tail.
[1] William Frank Mitchell, African American Food Culture (Westport, CT: Greenwood Press, 2009), 27.