31

The migrants found improved housing when they arrived north.
Curatorial Comparison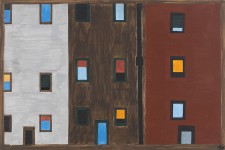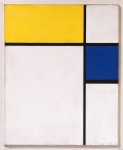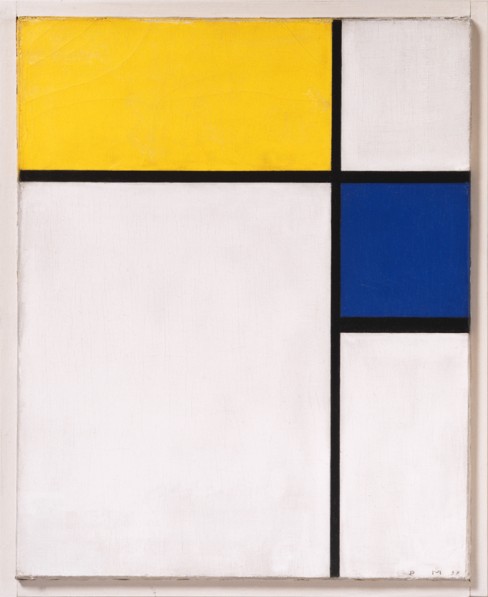 In Panel 31, Lawrence captured the syncopated rhythms of the towering facades and windows of Harlem's multistory row-houses in flat planes of color reminiscent of the abstract geometric compositions of Piet Mondrian (1872–1944). Mondrian was introduced to New York audiences in 1933, when A. E. Gallatin purchased and subsequently exhibited Composition with Blue and Yellow (1932) at his Gallery of Living Art at New York University. Mondrian received a solo exhibition at the same gallery in 1939, just one year before Lawrence undertook The Migration Series.