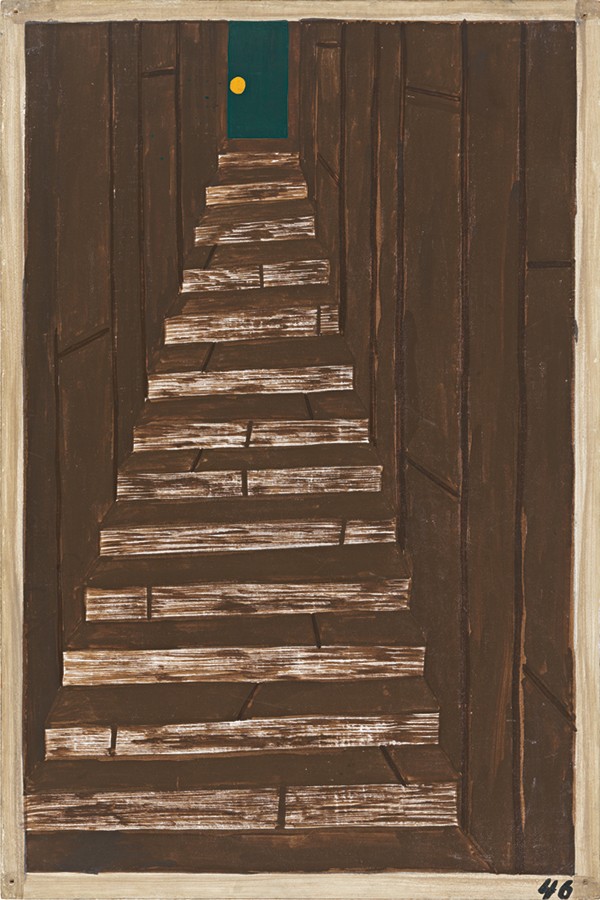 46

Industries boarded their workers in unhealthy quarters. Labor camps were numerous.
Curatorial Comparison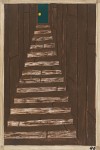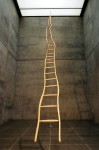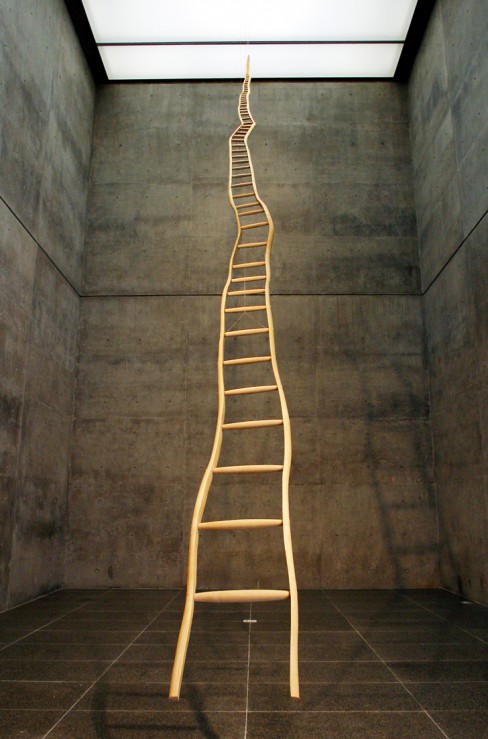 Some of the most psychologically charged scenes in The Migration Series are those in which Lawrence has emptied the space of the human figure. In Panel 46, Lawrence presents a view of a stairwell leading to a closed black door; the comforting glow of the round yellow door knob softens the severity of the otherwise dark and confining space. Lawrence draws the spectator into the scene, leading our eyes upward to ascend the empty stairs and metaphorically enter into the unknown world that lies beyond the door. The panel's caption, referring to the unsanitary conditions in the industrial labor camps, suggests the dismal quarters that exist on the other side of the door. The stairs thereby become a powerful symbol of the threshold the Southern black migrants crossed when they took a leap of faith to journey North. Similar to stairs, ladders have also been used throughout the history of art to symbolize spiritual or physical quests. For artist Martin Puryear (b. 1941), his sculpture Ladder for Booker T. Washington was so-named because he felt it a fitting symbol of Booker T. Washington's idea that "progress for the race was a long slow progression" that required "putting your buckets down where you are and working with what you've got." [1]
Interestingly, it was this very panel that captured the interest of Adele Rosenwald Levy, daughter of philanthropist Julius Rosenwald, who had granted a fellowship to Lawrence to complete the series. Levy's preference for this work compelled Duncan Phillips to take the odd-numbered panels, thereby leaving Panel 46 and the even-numbered paintings in the half acquired by Levy for MoMA.

[1] Puryear interview by Art21, http://www.art21.org/texts/martin-puryear/interview-martin-puryear-abstraction-and-ladder-for-booker-t-washington