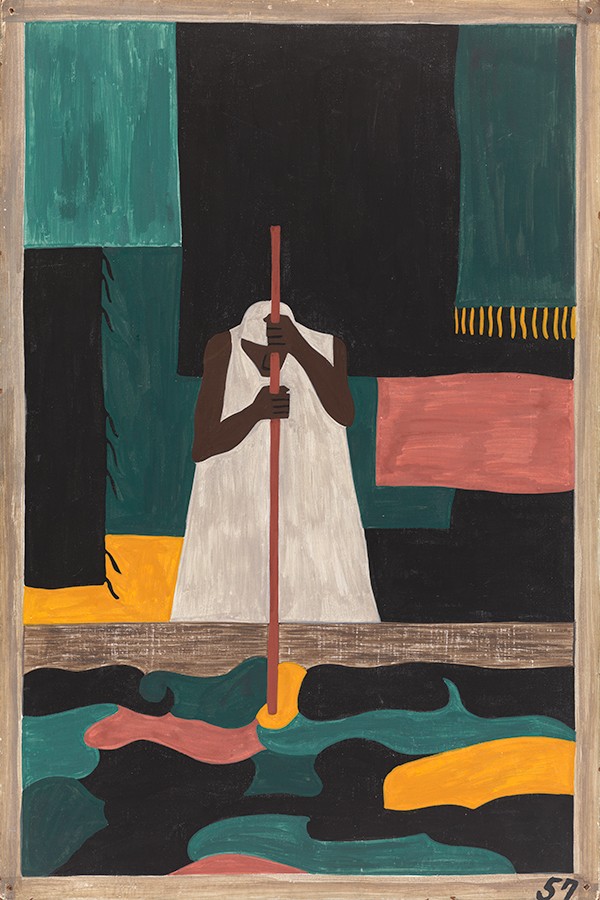 57

The female workers were the last to arrive north.
Curatorial Comparison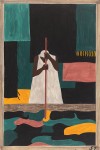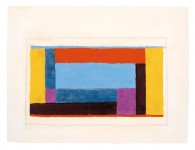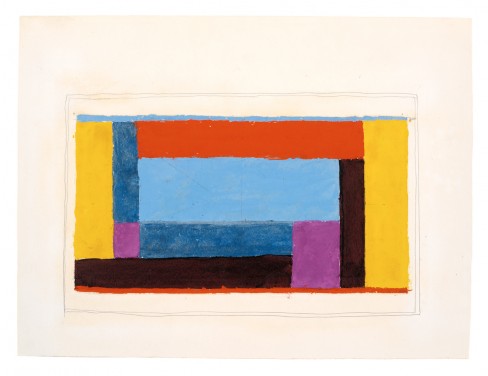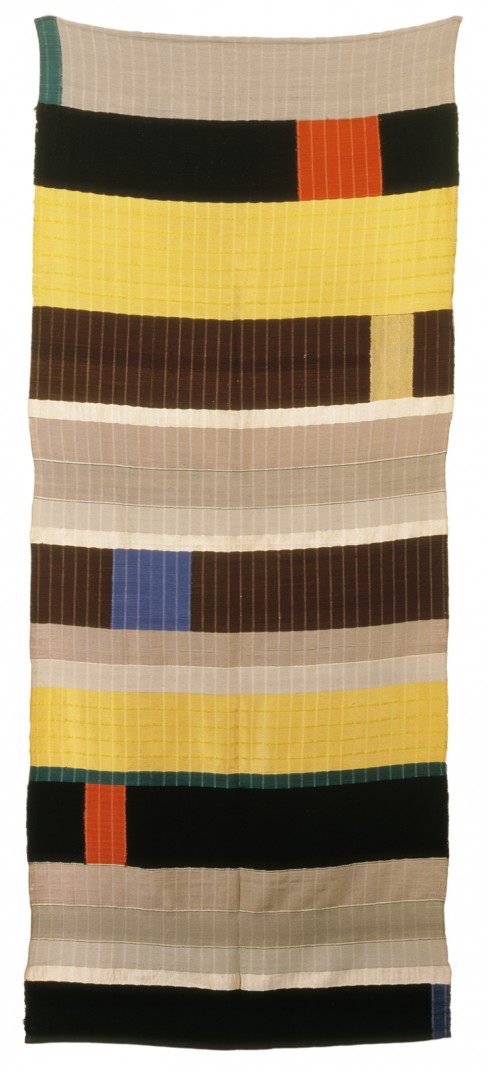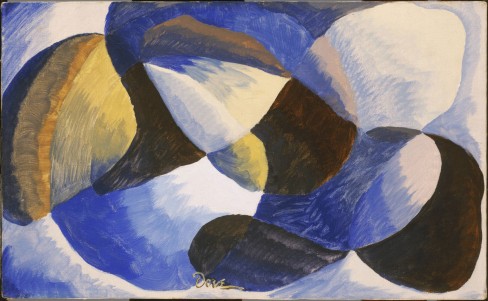 In this panel, there is a dynamic interplay between the geometry of the floating rectangles that frame the vertical standing figure and the sea of organic forms that rise up below her. Lawrence's talent for choreographing musical rhythms through form and color captured the attention of one of the great Bauhaus masters, Josef Albers (1888–1976). The German-born Albers, who immigrated to the United States in 1933 when the Nazis forced the closure of the Bauhaus, carried forth his experiential-based teaching when he was asked to run Black Mountain College's general studies program in Asheville, North Carolina.
In 1946, five years after completing his Migration Series, Lawrence accepted Albers's invitation to spend the summer teaching in Asheville. Lawrence later speculated that Albers must have invited him there because his approach to abstraction was in sympathy with his own. Lawrence explained: "If you look at our works there's no connection there; that is, he's handling purely abstract shapes … and not involved in content as I would be involved in it … yet I would say that much of my teaching is based on the teaching of the Bauhaus and Josef Albers… . I try to get the student to appreciate form and shape, line, color, texture, and space regardless of what the content may be." [1]
Lawrence's approach likely also owed something to Arthur Dove (1880–1946), the pioneer of abstract art in America whose work was a fixture in Alfred Stieglitz's gallery An American Place in the 1930s and 1940s. Lawrence, who frequented Stieglitz's gallery with his future wife, artist Gwendolyn Knight, spoke of his fondness for Dove's paintings and how they were "a discovery" at the time among the artists of the Harlem community. [2]

[1] Transcript, Jacob Lawrence, Oral History Interview by Carroll Greene, October 26, 1968, Archives of American Art, Smithsonian Institution, Washington, DC.
[2] Michael Kimmelman, "At the Met and the Modern with Jacob Lawrence: An invigorating Homecoming," New York Times, April 12, 1996, C1.