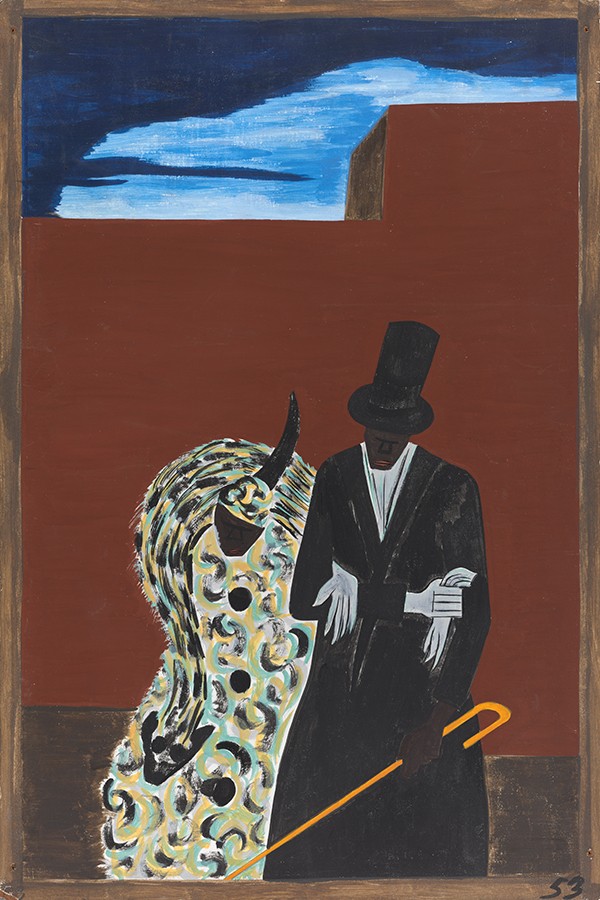 53

African Americans, long-time residents of northern cities, met the migrants with aloofness and disdain.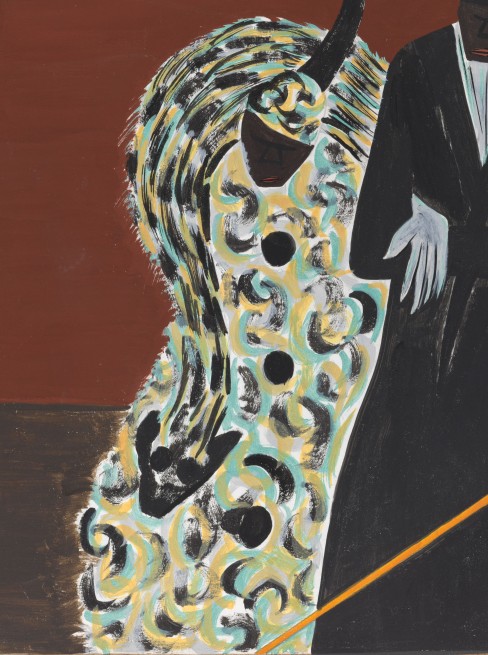 Lawrence's underdrawing was to serve only as a framework for the freedom of his exploration in paint. His inventiveness in the absence of a completely worked-up underdrawing is vividly experienced in the woman's garment shown here. Although the general shape of the coat is established, there is no underdrawing for the expressive swirls of the brush that capture the essence of the exotic fur and boa.
Excerpted from Elizabeth Steele and Susana M. Halpine, "Precision and Spontaneity: Jacob Lawrence's Materials and Techniques," Jacob Lawrence: The Migration Series (Washington, DC: The Rappahannock Press in association with The Phillips Collection, 1993): 156.