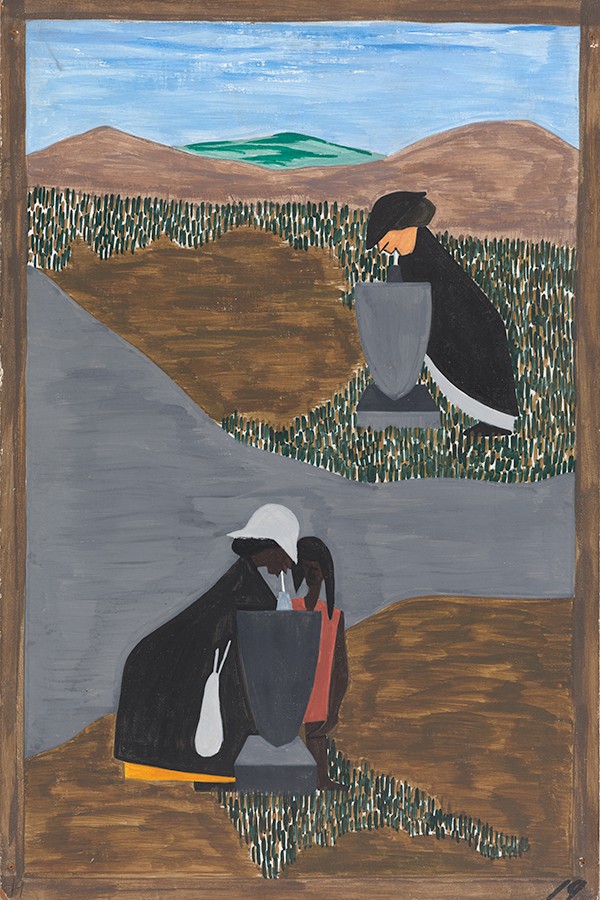 19

There had always been discrimination.
Curatorial Comparison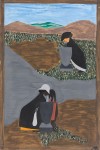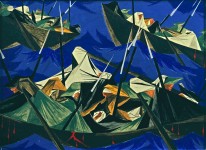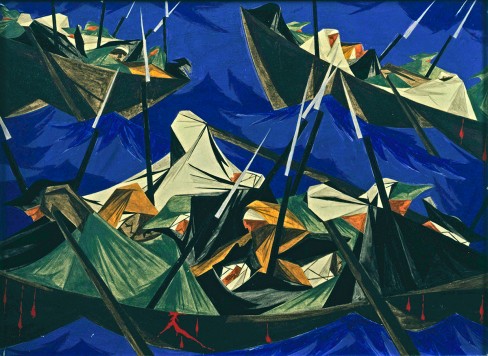 By the time Lawrence had painted his John Brown series, the fifth in a line of sweeping historical cycles that reached a height in The Migration Series, he had laid the foundation for a body of work exploring important aspects of American history that gave voice to the major contributions of African Americans. In 1954, Lawrence sought to broaden his concerns beyond the African American experience to "a larger concern [for] an expression of humanity and of America" in a new series that he called Struggle … from the History of the American People. The series was originally conceived on the same ambitious scale as the 60-panel Migration Series with accompanying captions; however he ended up realizing 30 panels, from the patriots fight for freedom during the American Revolutionary War to the westward expansion of 1817. Painting the panels at a moment of intense debate concerning equal rights for blacks in the Civil Rights era, Lawrence, through his panels, distilled lessons from the past for the present.
In Panel 19 from The Migration Series, Lawrence used a river dividing two water fountains to symbolize segregation. In his Struggle series, the treacherous, icy river takes on another dimension: to carry General Washington's troops—white and black—across the Delaware River leading to a victorious battle in Trenton. Lawrence later explained that he felt strongly about showing "Negroes who were with Washington when he crossed the Delaware. Not as slaves. These were people who signed up to take part in the American Revolution." [1]
[1] Transcript, Oral History Interview with Jacob Lawrence by Carroll Greene, October 26, 1968, Archives of American Art, Smithsonian Institution, Washington, DC, 17.