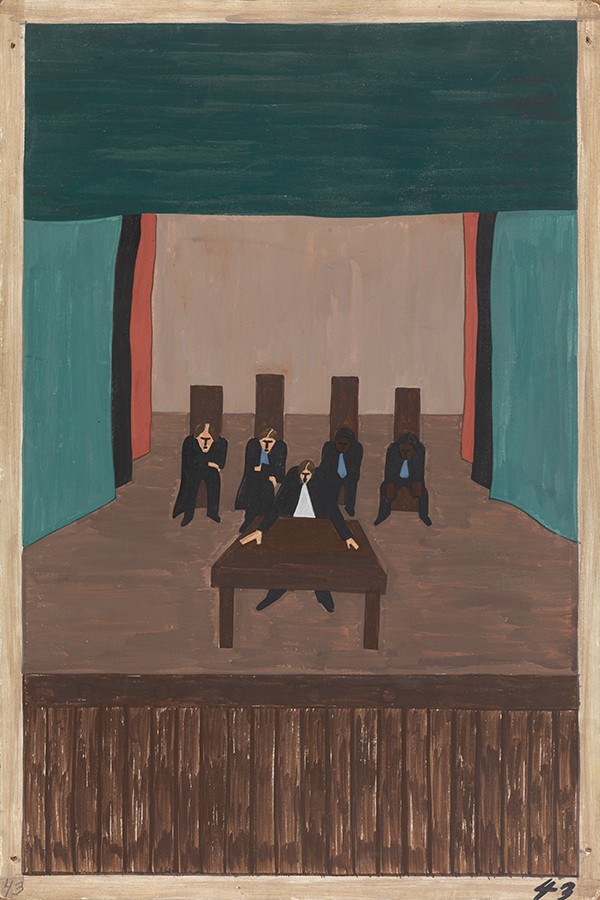 43

In a few sections of the South leaders of both black and white communities met to discuss ways of making the South a good place to live.
Curatorial Comparison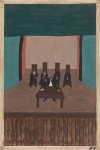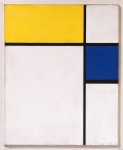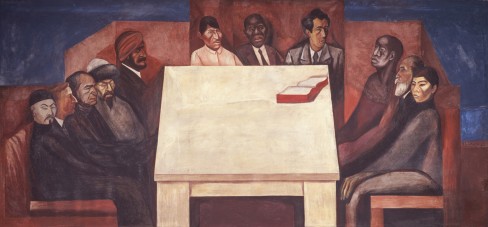 In both form and content, Lawrence's Panel 43 and José Clemente Orozco's The Table of Brotherhood speak powerfully about the need to embrace our common humanity across racial and ethnic lines. Compared to Lawrence's view in which a single white figure presides at the table with blacks and whites seated behind him on their respective sides, Orozco positions a diverse group of people around one single table (Asians, an African, a Sikh, a Tartar, a Mexican-Indian, a French philosopher, a Zionist, and a Dutch poet) while reserving the prominent center position for an African American.