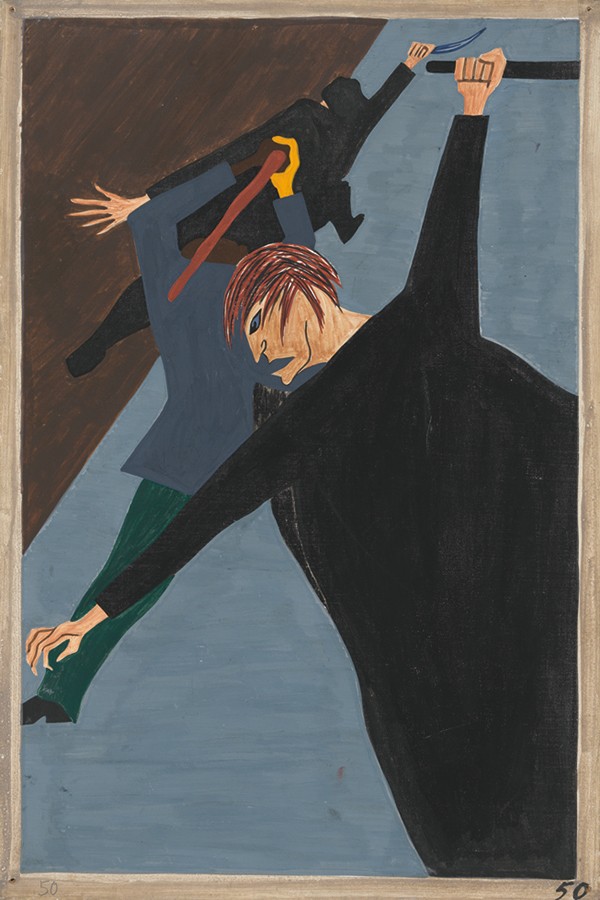 50

Race riots were numerous. White workers were hostile toward the migrant who had been hired to break strikes.
Curatorial Comparison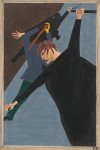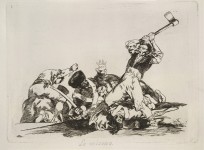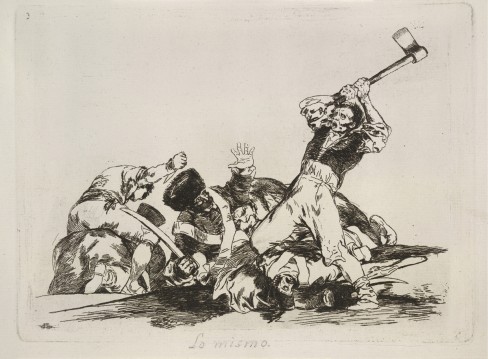 The 19th century Spanish painter Goya (1746–1828) was well known to Lawrence from his time at the Harlem Art Workshops in the early 1930s. It was there that he encountered a book with Goya's 82-print series known as Disasters of War (1810–1820), a biting exposé of Spain's bloody battle with Napoleon's French Empire in the Peninsular War of 1808–14. Goya's fervent images showing violent clashes between the French and Spanish must have left an indelible impression on Lawrence, who soon embarked on his own poignant narrative cycles that captured the freedom struggles of Toussaint L'Ouverture, Harriet Tubman, Frederick Douglass, and the plight of the black migrants during the Great Migration.