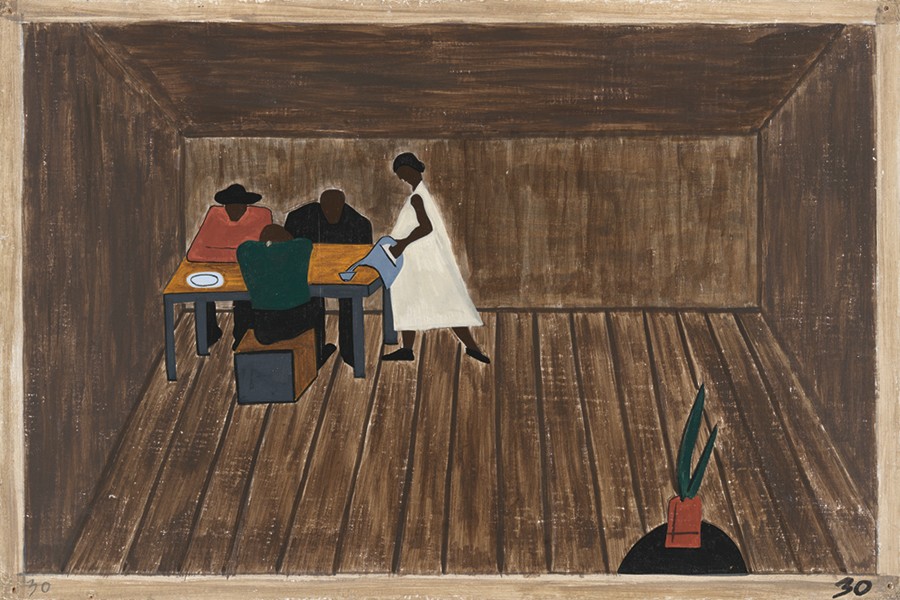 30

In every southern home people met to decide whether or not to go north.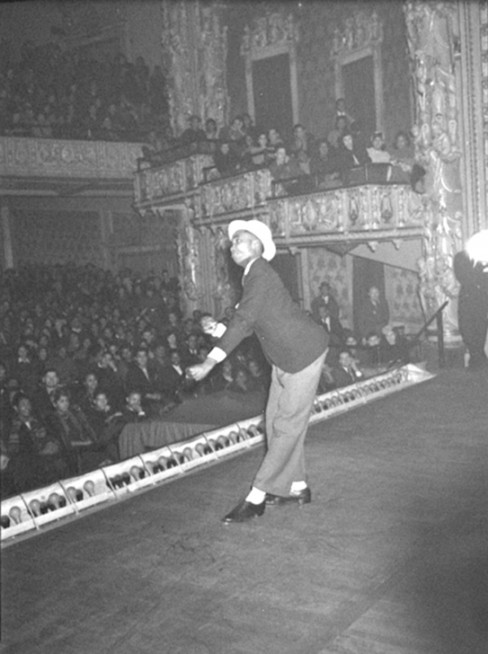 Making dioramas in corrugated boxes is one of the earliest art-making experiences Lawrence enjoyed during his teenage years in the Harlem Art Workshops. "I built street scenes inside corrugated boxes," Lawrence recalled, "taking them to familiar spots in the street and painting houses and scenes on them, re-creating as best I could a three-dimensional image of those spots." [1] Lawrence arrived at constructing scenes in boxes only after an initial stage of working purely with abstract designs of shifting color.
In Panel 30, Lawrence's strongly tilted, asymmetrical composition draws the viewer into the back corner of a room where we find a family gathered around a table. While we can't hear the individuals' conversation weighing the decision to go North, we feel like spectators watching an intimate scene unfold. Indeed, Lawrence spoke of his work moving toward theater at the very time he was a regular at the Apollo Theater and at his teacher Charles Alston's studio "306," a lively gathering place for playwrights, actors, poets, artists, and musicians.
[1] Elton Fax, Seventeen Black Artists (New York: Dodd, Mead, 1971), 149.